Nicht allein (Sozialcoaching)
Wissen Trainieren Anwenden
"Individual qualification plans are developed to improve everyday organization, personal lifestyle, motivation, time management and personal problems."
The course is aimed at:
Low-skilled or unskilled jobseekers
Unemployed over 50 years
Unemployed people with mental illness / stress
Unemployed young adults under the age of 25
Unemployed people with a migration background
Unemployed people living alone and single parents
Low-wage earners in precarious life situations
Returnees and unemployed without training
Long-term unemployed
People with multiple barriers to integration
Course-content:
Orientation of everyday working life and structuring

Application training

Family and work
For more information and to register for the course, you can contact us on our telephone number or contact us directly at.
Duration of Course
100 UE in 3 months
2x per week with each 4/5 UE
Your Contact Person
Frau Altay-Dogan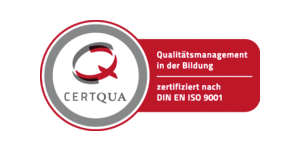 The starting point of our offer is the observation that the professional and private everyday life of job seekers is often characterized by complex needs. The participants receive individual advice within our offer so that personal skills are stabilized and optimized. The participants are strengthened in terms of motivation and their own goals.
Our advice takes the entire life situation into consideration. Goal development and help planning are supported by practical help and help for self-help. Our needs-based individual coaching therefore starts with the individual orientations, resources and obstacles of the participants.