One step closer to Germany
Wissen Trainieren Anwenden
Individual 1: 1 coaching for migrants, persons entitled to asylum and recognized refugees, unemployed asylum seekers and jobseekers in general.
During this course, participants have the opportunity to acquire the following qualifications from us:
Application training
PC training
Everyday communication
Expansion of communication skills
Internship preparation and follow-up
Two-week internship
For more information and to register for the course, you can contact us on our telephone number or contact us directly at.
Duration of Course
180 UE in 5,5 months
2x per week with each 4/5 UE
Your Contact Person
Frau Altay-Dogan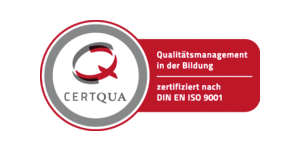 The combination of job-related communication training, the drafting of application documents, as well as the imparting of real-life technical terms from everyday life optimally support our participants in reducing / eliminating their individual placement obstacles. In addition, there is the preparation and follow-up of an internship to be completed, in which the participants have the opportunity to gain practical experience in a company.
For Printable Document please use this button