Wissen Trainieren Anwenden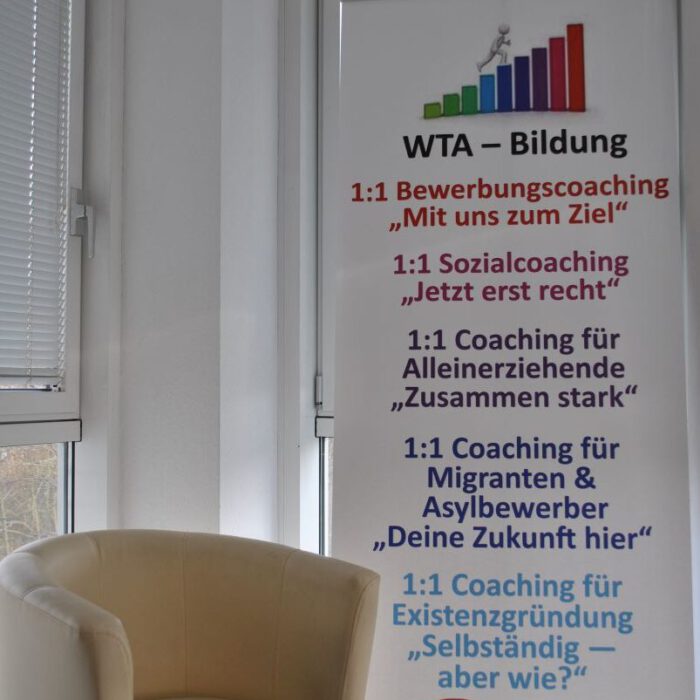 Individual 1:1 Coaching for people who are searching a job or trying to improve their competence during interviews.
"Together we create carefully designed application documents based on your skills and at the same time prepare you for an interview"
During this course, the participants have the opportunity to obtain the following qualifications from us and our cooperation partners:
Creating written application documents
Interview – basics and training
Self-marketing strategies
IT-basics for CV document
Job research in various job-portals
Behavior and apperance during interview
For more information and registration for the course, you can reach us from our phone number or you may come into our address.

Duration of Course
40 UE in 4-8 Weeks
1-2 per Week with each 4/5 UE
Your Contact Person
Frau Altay-Dogan  –  Herr Zimer
Everyday many people with different backgrounds search for new Jobs and unfortunately sometimes they are unable to find the job they want in a short time. We as WTA supports our participant in every phase of Job-Search. This process starts from basic knowledge to professional job search. Together we will try to find a work which is within your creteria.