Wissen Trainieren Anwenden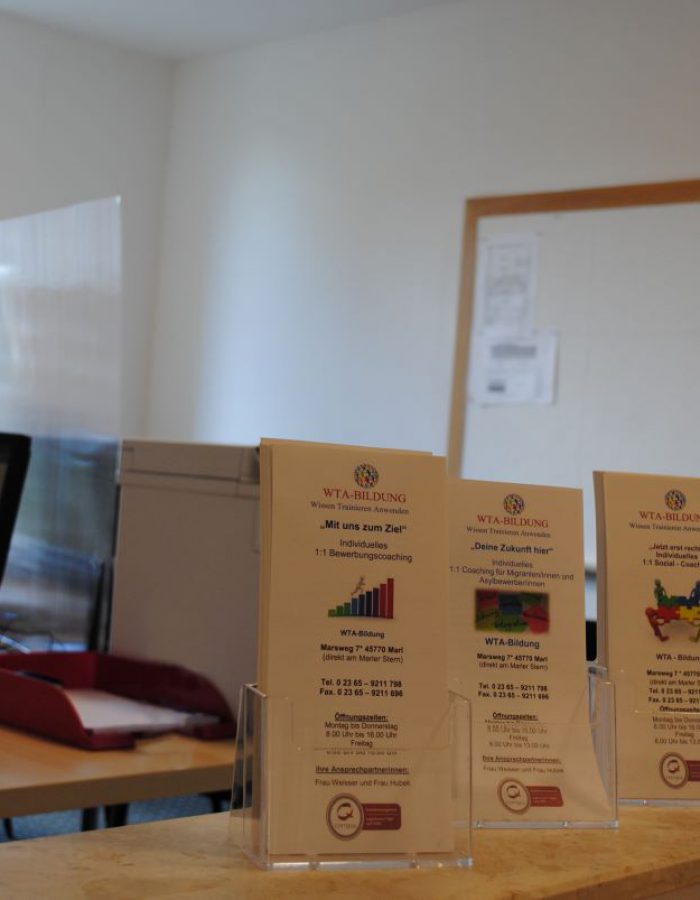 Individual 1:1 Coaching for people who want to be a step closer to german-worklife
"We help you to have certificates recognized and together we create carefully designed CV documents based on your skills and bring you a step closer to Germany."
During this course, the participants have the opportunity to obtain the following qualifications from us and our cooperation partners:
Individual future planning
Translation and recognition of your certificates
Teaching job related language
Creating a CV and searching Jobs along the internet sites
Vocabulary for everyday life and live in Germany
For more information and registration for the course, you can reach us from our phone number or you may come into our address.

Duration of Course
80 UE in 12 Weeks
2x per Week with each 4/5 UE
Your Contact Person
Frau Altay-Dogan and Herr Zimer
Many people with a migration background have worked in their home country and have their certification and diploma. However, they need translation or recognition of their certication.
As the name suggest we prepare you for your future and explain you your options in Germany. Even if you don`t have any diploma or experince in your worklife, we are happy to help you decide your future in Germany. In this course, we help you not only in your future work life but also with your daily problems in Germany like goverment system, moving on a new house or many more.